Turn your Thanksgiving leftovers into a whole new meal with these 15 recipes!  We have you covered from breakfast, lunch, dinner, and gameday!  Continue to WOW the family through the course of the weekend with these recipes.  They'll never even know it's leftovers! 😉
Article Photo From: Woman's Day
1. Turkey Croissant Panini
Turkey Croissant Panini with sliced Brie, cranberry relish, and baby arugula are an easy and luxurious way to enjoy your holiday leftovers. Great for lunch!
From: Striped Spatula
2. Leftover Thanksgiving Shepard's Pie
It's hard to pass up this dish because it's topped with mashed potatoes and baked until everything is warmed and combined into one complete delicious goodness. Classic shepherds pie recipe has veggies, meats, gravy and potatoes. So it's the perfect opportunity to take all our Thanksgiving leftovers into a shepherds pie version because Thanksgiving has all those delicious components! Share it with family and friends and enjoy. Thanksgiving doesn't have to just be one day of feasting!
From: Best Recipe Box
3. Leftover Thanksgiving Casserole
With layers of yummy Thanksgiving leftovers, this Leftover Thanksgiving Casserole will quickly become one of your favorite easy Thanksgiving casseroles.
From: It Is A Keeper!
4. Thanksgiving Leftovers Breakfast Casserole
Take turkey and stuffing leftovers and turn it into this savory Thanksgiving Leftovers Breakfast Casserole. Make it ahead and refrigerate overnight or bake it right away.
From: Tastes of Lizzy T
5. Mashed Potato & Stuffing Patties
A perfect recipe to use up those Thanksgiving leftovers.
From: Pocket Change Gourmet
6. Post-Thanksgiving Quesadillas
Here's a fun, flavorful way to reinvent leftover turkey, stuffing and cranberry sauce.
From: Weight Watchers
7. Turkey & Mashed Potatoes Casserole
Transform your Thanksgiving leftovers into a hearty, creamy and cheesy Turkey and Mashed Potatoes Casserole!
From: Olivia's Cuisine
8. The Ultimate Leftover Turkey Club
The Ultimate Leftover Turkey Club: The name of this sandwich says it all! This is the ultimate turkey sandwich that is filled with yummy Thanksgiving leftovers like carved turkey and cranberry sauce. Find more easy and healthy turkey sandwich recipe ideas made from Thanksgiving leftovers here
From: Woman's Day
9. Mashed Potato Pancakes
Just add cheese + scallions + flour + egg. Get the recipe.
From: Just A Taste
10. Eggrolls with Cranberry Sauce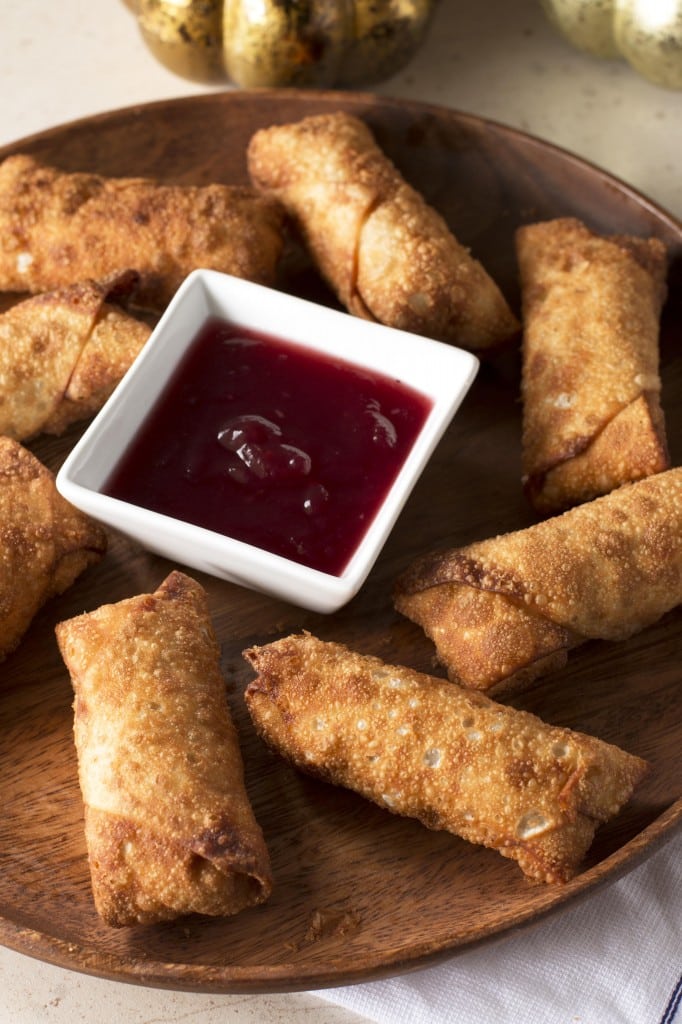 A creative way to use up those delicious Thanksgiving leftovers!
From: Cake N Knife
11. Sweet Potato Biscuits
Looking for Thanksgiving leftover recipes? This easy Sweet Potato Biscuits recipe uses leftover sweet potato casserole – even if you make it with marshmallows on top!
From: Home Cooking Memories
12. Turkey Cheddar Sliders
Transform your leftover turkey into something delicious. These Turkey Cheddar Sliders are an easy meal idea for the crazy, after Thanksgiving shopping weekend!
From: Shugary Sweets
13. Leftover Turkey Noodle Casserole
Tired of having leftover Thanksgiving turkey? Make an easy Leftover Turkey Noodle Casserole and change things up! This easy family pleasing meal is great!
From: Who Needs A Cape
14. Thanksgiving Game Day Leftover Sliders
Thanksgiving is definitely a cooking holiday. So give yourself a break and use all those delicious dishes to create gameday sliders the whole can enjoy!
From: Berly's Kitchen
15. Turkey and Mashed Potato Bites
Transform your Thanksgiving leftovers into mashed potato and turkey bites that everyone will want to eat!
From: Today Food Club